Post by Doccy on Aug 1, 2015 1:45:16 GMT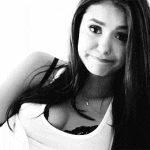 Doccy
The Rules:
1. Rudeness is frowned upon here, as it is everywhere. Please refrain from being rude to the others. If it is caught, you should report it and the person found being guilty will be warned. We want to keep this environment kind and easy to be in and rudeness takes away from that.
2. Realism is a big thing here! Though you are allowed to have your own creativity with no limitations -like having to buy powers and such- you are still required to remain within some limitations. There are a lot of things that aren't real, like being able to dodge multiple attacks at once. This is also known as God-moding or ah, powerplaying. But also take into consideration things like 'laser beams' for eyes or having them in general. If you have any questions on it, please ask me. We want to allow free reign on what you do with your character but there is a line.
3. While there is no limitation on maturity, please keep it to private threads. Flirting and mildly mature content is allowed in open threads, as long as the creator of that thread okays it. Please do not do anything over the top in an open thread or it will result in a ban. This site caters to all ages and so we want to keep the site people friendly! This means no threads based purely on sex. You can also take it to private messages, if you wish to but please do not flaunt it openly.
4. Cursing it allowed but please do not go overboard.
5. Please do not bully another person or mix ic and ooc.
6. Please do not abuse the freedom you are allowed here. I want to try and keep this community ban free, which means I don't want to have to ban anyone, so please encourage kindness all around. Even if it's with someone you don't enjoy being near.
7. Use common sense and enjoy the site!

Please note that avatar sizes are 220x350, no more, no less. Please resize all your avatars to this or they'll come out weird, if you need any help PM alaska and she'll resize them for you.

I would do a Q&A here but for the sake of time, please feel free to ask any and all questions that you have here, and I will let you know what the answers are to them. No question is a bad one so please ask me anything!

If you want a board or a subboard, here's how you get one:

Earn 500 posts to get a subboard. And earn 1000 posts to get a complete board. For any of you coders, you can get a board by making fancyposts for the rest of your fellow ACS users! 5 points per OOC template and 15 points per each IC template. A total of 200 points will get you a subboard and a total of 500 points will get a full board.

Yes, I know this seems like a LOT of work to do, but we don't want the boards to be too easy to obtain!



THIS IS ALL SUBJECT TO CHANGE AS I SEE FIT OR IF SUGGESTIONS ARE MADE.